About Brian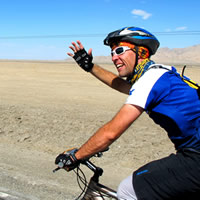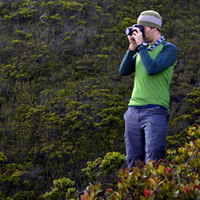 Some people are addicted to coffee or cigarettes, but I'm addicted to eating and travel. I have food with me at all times, I eat when I'm not hungry, and not a minute goes by when I don't think about what I'm going to eat next or where I want to go next. If you catch me at a time when I'm a bit hungry, you'll soon notice that this isn't a joke…I need food.
I graduated from the University of Oregon and soon after moved to Colorado to embrace an active outdoor lifestyle. I filled my weekends with time in the mountains either snowboarding or hiking. Eventually I was given the opportunity to work abroad in London. I stayed there for two years before moving to Singapore where I currently live.
I think I first noticed my passion for food during a trip to Toronto in the winter of 2004. I was amazed by the large selection of international cuisine and found myself searching through forums for the best place to get Korean BBQ or the best pastries in Little Italy. Once my eyes were open to the resources available, I started doing the same thing everywhere I visited. These days I have lived in three different continents and visited over 30 countries and I don't plan on stopping any time soon.
To me, good food is about a combination of things. I often prefer texture over flavor, and more importantly I believe that a memorable meal has more to do with the experience than it does with the food itself. A good meal involves a good story. The idea of this blog is to share those stories with you as I continue to travel and experience what makes life great.
I'd love to hear from you! Email me at whatbrianeats@gmail.com
Hey friend, I really do appreciate your comments!