I recently took a trip to Hawaii, including a few days on the island of Kauai. The island itself is a fascinating and beautiful place. I feel like Kauai is the place to go in Hawaii when you want a genuinely local feel. Arriving from SE Asia, I had to keep reminding myself that I was actually in America. I found that the food represents the people that live there, a mix of locals and transplants from all over the world. Here were some of my most memorable meals:
1. Huevos Rancheros, The Garden at Common Ground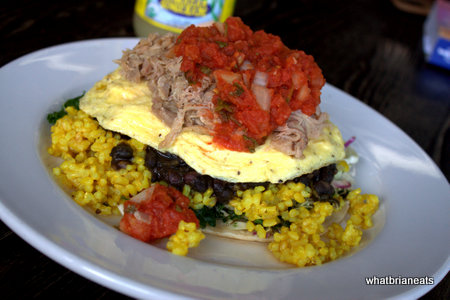 I strategically sat next to a worldly woman on the plane assuming she could give me some tips about the island. Sure enough, this was one of many pieces of advice she gave. My first stop for food was at this small farm outside Kilauea. All ingredients are produced either on their farm or another local farm. This amazing breakfast included organic eggs, beans, daily grain, kale, corn & flour tortillas, pico de gallo, and kalua pork. If you're ever in Kauai, check them out: The Garden at Common Ground.
2. Fish Tacos, Roadside Cart, Kapaa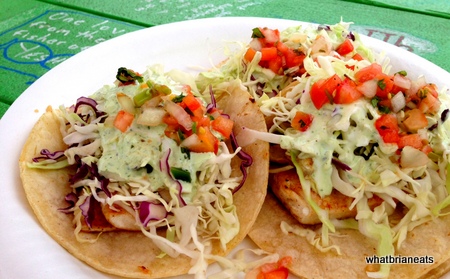 What better way to fight jet lag in the late afternoon than with a few fresh fish tacos, served out of a food truck on the side of the road? That wasn't really meant to be a question because there isn't a better way. The fish was clearly fresh, and their cool yet spicy sauce on the top made these incredible. Boom.
3.Hawaiian Shaved Ice, Ono Ono Shaved Ice, Kapaa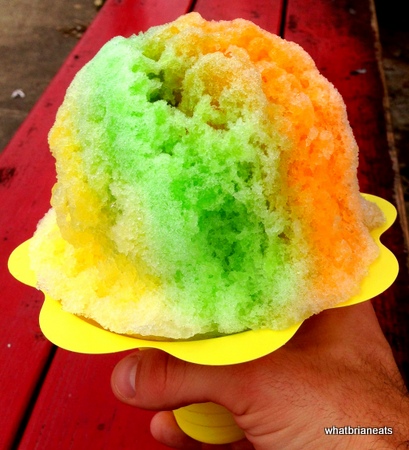 So the second best way to fight off jetlag is with some traditional shaved ice. This is a treat we often enjoy in the US, but apparently it's roots began in Hawaii. I was shocked to find about 101 different flavors to choose from, so I chose some standards and some obscure: Mango, Lime, Peanut Butter, and Creamsicle.
4. Spam Maki, L&L Hawaiian Barbeque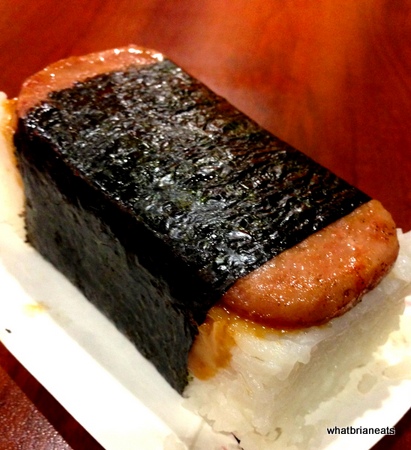 Ok, this one wasn't necessarily my favorite, but I had never actually had spam before and thought this was a good opportunity. Basically, this is spam sushi. A giant slab of spam covered in some kind of weird bbq sauce thrown on top of a chunk of rice and wrapped in seaweed paper. Did I eat the whole thing? Yes. Do I kinda regret it? Not at all.
5. A Diner Burger, Rainbow's Drive Inn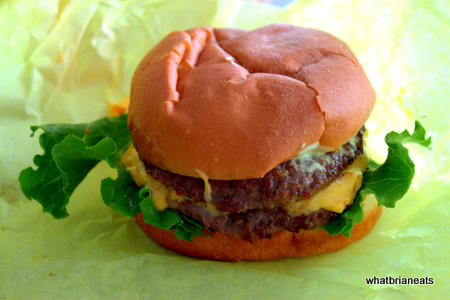 So I kinda cheated, I actually had this burger in Honolulu, Oahu. The truth is that I had quite a few burgers when I was in Hawaii and I just liked this photo the best. Plus, Rainbows Drive Inn is an iconic landmark in Honolulu. When asking locals where to get a burger, every one of them immediately named Rainbows. Not much more I can say about this classic piece of amazingness.